Lights Dance Fest 2023 – Resurgence [Hybrid]
This event took place Nov 9 - Nov 10, 2023
$15 General
$10 Student/Child/Senior
$5 NWFF Member
VIRTUAL PASSES (11/9–11/17):
$20 General
$15 Student/Child/Senior
$10 NWFF Member
IN-PERSON PASSES (11/9–11/11):
$30 General
$20 Student/Child/Senior
$15 NWFF Member
⚠️ Content warning ⚠️
This program contains a film with depictions of domestic violence and abuse.
About
(~28 min TRT)
Resurgence is a selection of dance films that push the boundaries of hegemonic ideologies and sociocultural norms. This program includes films that utilize dance as a medium through which we can challenge preconceived notions of genre and gender identities and wrestle with harrowing experiences such as domestic abuse. Together, these diverse forms of dance storytelling are a rumination on how we can reclaim hope in the midst of pain and uncertainties.
Header photo credit: Contacting Tango, dir. Juliet McMains
Contacting Tango
(Juliet McMains, US, 2023, 4 min)
This intimate videoportrait of Irina Jabsa and Guadalupe Santiago showcases the art of contactango, a fusión of contact improvisation and tango. Bringing the principles of contact improvisation into dialogue with tango not only increases tango's creative range in terms of body shapes, embrace, and vocabulary, but it interrupts tango's gendered lead/follow binary. The roles of leader and follower are exchanged so frequently and fluidly that the border between the two roles starts to dissolve.
EXPOSED TO EACH OTHER
(Mersolis Schöne, Austria, 2023, 13 min) ** World premiered at Venice Experimental Video and Performing Art Festival in Italy (April 23, 2022) **
Touches are journeys – A film poem about the multi-faceted journey of interpersonal, intercultural encounters. How are we connected with each other? Based on a poetic text collage by Marion Steinfellner, which brings together Indian, Japanese, German, and Austrian texts by Yuko Kaseki, Savita Rani, Mersolis Schöne, and Marion Steinfellner.
MOVE
(Bernardo Alevato & Taianne Oliveira, Brazil, 2023, 2 min)
An experiment with time, form and movement in a generative dance film using AI and video.
iwishyoustayed
(Brian Toh, Singapore, 2023, 5 min) ** Top 10 Selection at Lion City Dance Film Festival, Singapore (July 18, 2023) **
"I wish you stayed! I wish I stayed too, now I wish I stayed, I wished I'd done a lot of things. I wish I stayed."
A screendance film exploring the way in which we tell stories through movement; iwishyoustayed reflects on the complexities of power relations in intimacy. Instead of seeking excuses for violence, the film and its makers wish to understand and display a male perspective (and more extensively that on more diverse gender dynamics) in abusive relationships.
The choreography was constructed based on pedestrian movements and is deliberately made to not feel like a dance. It experiments with the limits of telling subtle, intricate feelings, by borrowing from filmmaker concepts of blocking and performance for "the camera."
EIR
(Marianna Mørkøre, Rannvá Káradóttir, Denmark, 2023, 2 min) ** World premiered at CPH STAGE, Copenhagen, Denmark (June 3, 2022) **
EIR is a film collaboration between Rammatik and Riva Dance Company.
The film is an experimental venture to capture the dynamic choreography of the stage production Risin & Kellingin, created by three choreographers; Búi Rouch, Julia Ehrstrand and Rannvá Guðrunardóttir Niclasen.
Rammatik – composed of Rannvá Káradóttir & Marianna Mørkøre – has made a cinematic interpretation of this dance piece which invites the viewers to create their own narrative.
Turn Signal
(Alexander Olivieri, US, 2023, 2 min)
A detour away from city limits towards desert winds and rugged terrain, the dancer weathers his corduroy through color grades of gender exploration and movement-centered introspection.
---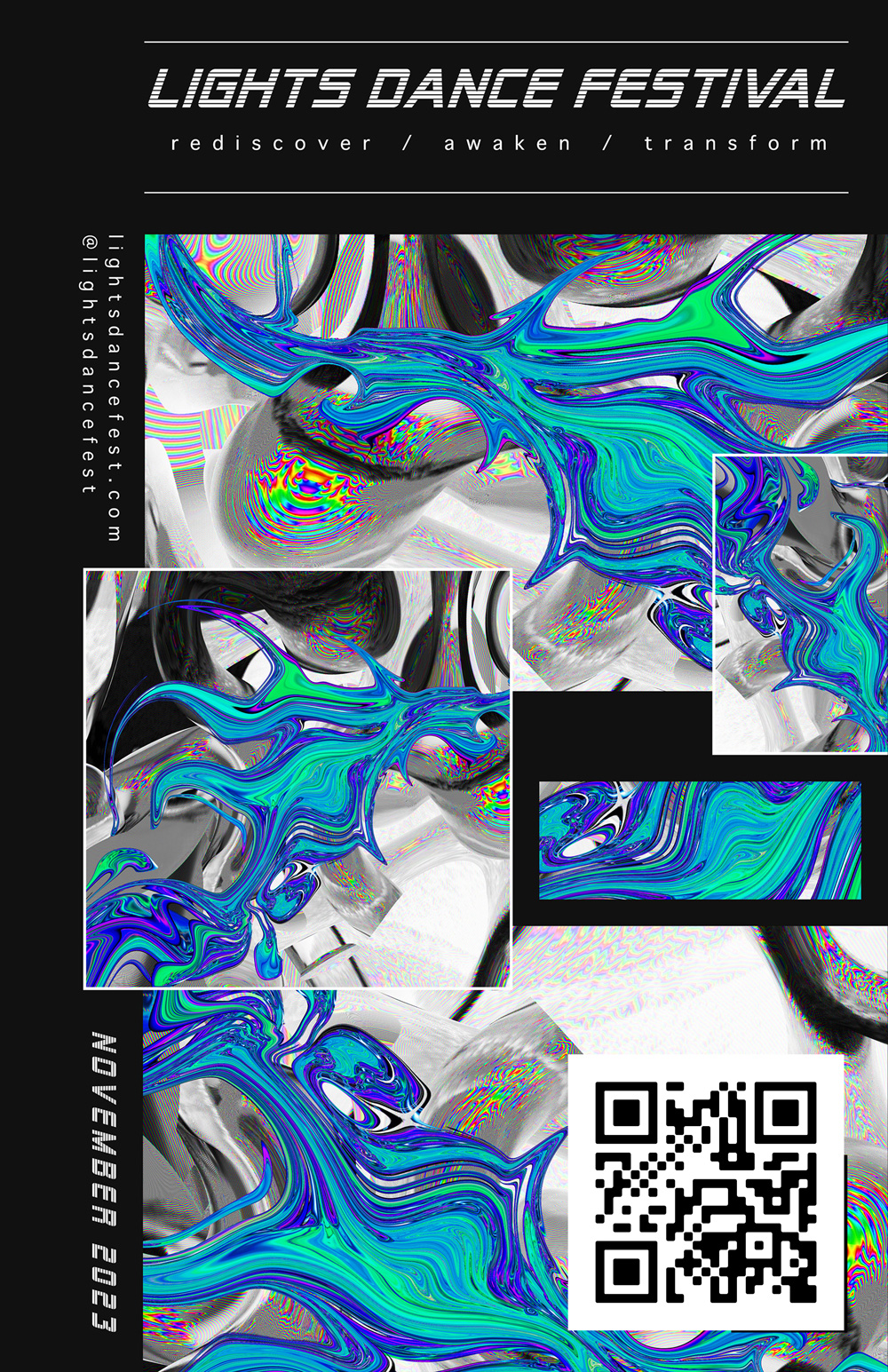 This year's festival is inspired by the arduous yet enriching journeys of rediscovery, awakening, and transformation that not only reignite our sense of purpose, but also breathe new life into our relationships and creative praxis.
Please join us for the three programs that our team carefully curated: "PRISM," "Turtles All the Way Down," and "Resurgence." Nov. 9 & 10, in-person screenings will be held at NWFF – virtual screenings will also be available from Nov. 9–17.
⚠️ Please note: NWFF patrons will be required to wear masks that cover both nose and mouth while in the building. We are not currently checking vaccination cards.
---