Lights Dance Fest 2023 – Turtles All the Way Down [Hybrid]
Fri Nov 10: 7.00pm PDT (ticketed, at NWFF)
Sat Nov 11: 8.00pm PDT (free, at Othello-UW Commons)
$15 General
$10 Student/Child/Senior
$5 NWFF Member
Free IF you are attending Nov. 11 at Othello-UW Commons
VIRTUAL PASSES (11/9–11/17):
$20 General
$15 Student/Child/Senior
$10 NWFF Member
IN-PERSON PASSES (11/9–11/11):
$30 General
$20 Student/Child/Senior
$15 NWFF Member
About
(56 min TRT)
The problems we face, from environmental degradation to political unrest, seem insurmountable – a ceaseless tide – but these films also remind us that we are anchored to one another. Screendance works from around the globe invite us to listen, immerse ourselves in stories of resilience and courage, of memories and new beginnings. Akin to the ancient mythology of a World Turtle which embodies the idea of an infinite regress, this collection of films contemplates the social geography of suffering and survival.
Header photo credit: Modus H2O, dir. Nati Blanco
Yurodivy
(Ryan Renshaw, Australia, 2021, 4 min, in English) ** Premiered at NowHere Festival, Seoul, Democratic People's Republic of Korea (September 22, 2021) and won Best Film at the same **
Based upon the legend of Sisyphus and using the voice of the late-philosopher Alan Watts, Yurodivy explores contemporary humankind's relentless pursuit for wealth and happiness.
ASHES, The myth of the heron and the 62 lakes
(Charles-Antoine Thériault, Canada, 2023, 10 min, in French with English subtitles)
Over time, nature willfully and circumstantially adapts to its environment, but when the cyclical clash between evolution and cataclysm occurs, nature's fight to reclaim its place often leaves scars that endure for many seasons. Ashes recounts the tale of a Heron and the 62 Lakes under his watchful eye, of the creation of these watery masses that now encompass the region of Saint-Hippolyte – a tragic tale of self-sacrifice that has become an eternal legend.
Modus H2O
(Nati Blanco, Germany, 2023, 4 min)
With the stylistic devices of contemporary dance and a deconstructed flamenco, the aggregate states of water and their effects on people and the environment are explored. A flamenco typical train dress is changed and recreated. The rhythm of flamenco is taken out of context and used for new scenarios. Immersed in blue underwater light, classic flamenco meets contemporary dance and experimental electronic music.
Memory
(Bauke Brouwer, Netherlands, 2023, 3 min, in English)
A man needs to confront his past before he can move on.
eye to eye
(Aleksandra Suvorova, US, 2023, 5 min, in English)
While watching the battle of the scorpion against the spider, the girl lies down in the bathtub and wakes up in the black cube, her subconscious. There she encounters her own shadow. To return to reality, she has to defeat her past self. A movie dance about the search for strength and character.
Kojamo
(Antti Ahokoivu, Finland, 2023, 6 min)
Kojamo is a kinetic story about moving against the current upon returning upstream.
how to outline grief
(Kym McDaniel, US, 2023, 6 min, in English)
Different water worlds – sea, snow, tears, bodies – collide as grief is poetically explored through movement and landscape.
Urban Genesis
(Fu Le, France, 2023, 18 min, in Vietnamese with English subtitles)
Phuong is released from prison and returns to her native village. She finds Khang, her childhood sweetheart. Khang runs a brickyard, but everything has changed, modernity is shaking up the world of his memories.
Urban Genesis is a journey to the last brickyard of An Hiep Island in the heart of the Mekong Delta.
---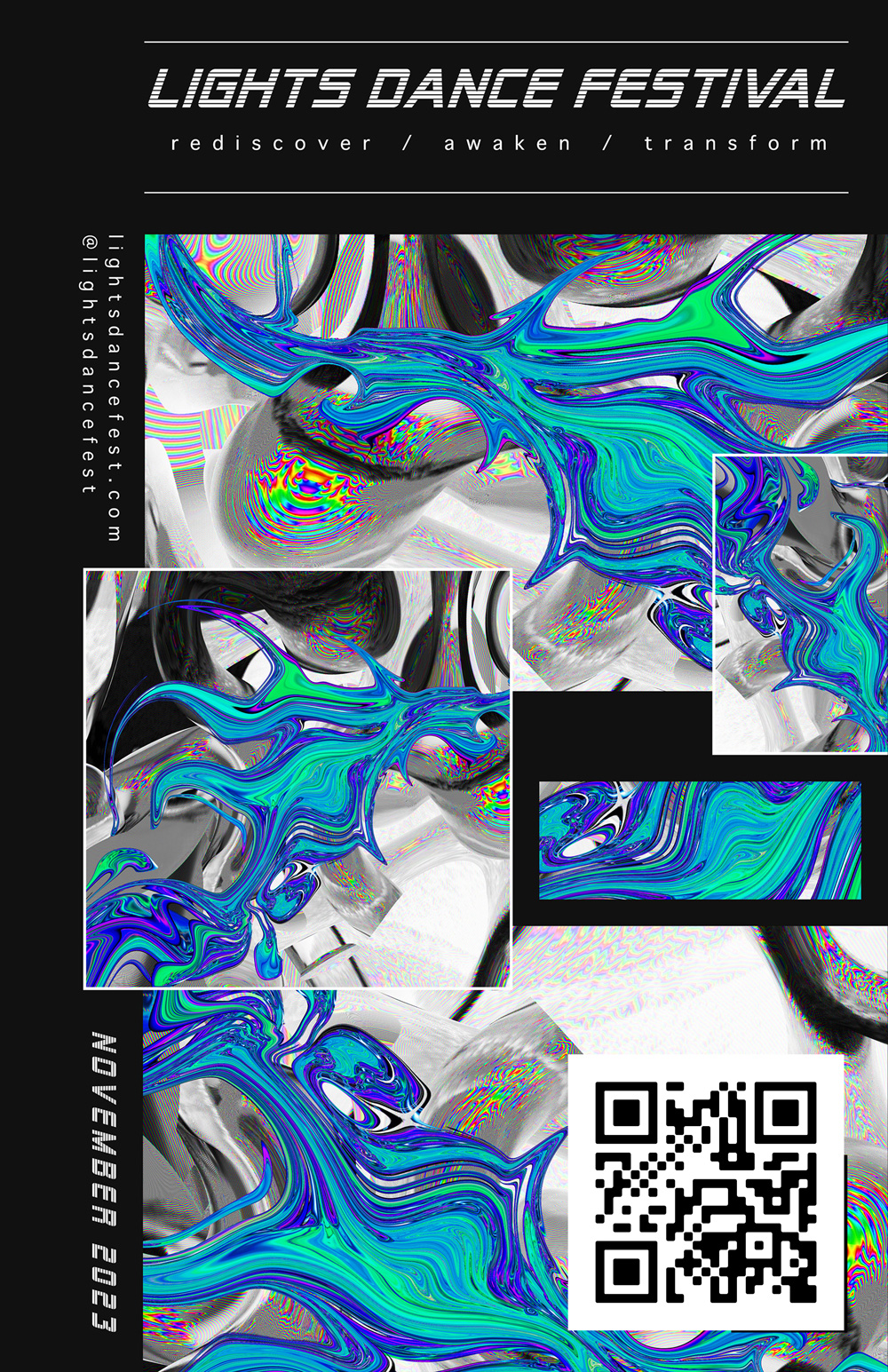 This year's festival is inspired by the arduous yet enriching journeys of rediscovery, awakening, and transformation that not only reignite our sense of purpose, but also breathe new life into our relationships and creative praxis.
Please join us for the three programs that our team carefully curated: "PRISM," "Turtles All the Way Down," and "Resurgence." Nov. 9 & 10, in-person screenings will be held at NWFF – virtual screenings will also be available from Nov. 9–17.
⚠️ Please note: NWFF patrons will be required to wear masks that cover both nose and mouth while in the building. We are not currently checking vaccination cards.
---