Faya Dayi [In-Person Only]
This event took place Sep 8 - Oct 7, 2021
$13 General Admission
$10 Student/Child/Senior
$7 Member
⚠️ Public safety notice ⚠️
NWFF patrons will be required to wear face coverings while in the building. To be admitted, patrons ages 12+ will also be required to present EITHER proof of COVID-19 vaccination OR a negative result from a COVID-19 test administered within the last 48 hours by an official testing facility.
NWFF is adapting to evolving recommendations to protect the public from COVID-19. Read more about their policies regarding cleaning, masks, and capacity limitations here.
Jessica Beshir
Ethiopia
2021
2h
About
In her hypnotic documentary feature, Ethiopian-Mexican filmmaker Jessica Beshir explores the coexistence of everyday life and its mythical undercurrents. Though a deeply personal project—Beshir was forced to leave her hometown of Harar with her family as a teenager due to growing political strife—the film she returned to make about the city, its rural Oromo community of farmers, and the harvesting of the country's most sought-after export (the euphoria-inducing khat plant) is neither a straightforward work of nostalgia nor an issue-oriented doc about a particular drug culture. Rather, she has constructed something dreamlike: a film that uses light, texture, and sound to illuminate the spiritual lives of people whose experiences often become fodder for ripped-from-the-headlines tales of migration.
(Jessica Beshir, Ethiopia, US & Qatar, 2021, 120 min, in Oromiffa & Harari with English subtitles)
Description and images on this page courtesy of Janus Films
** With music by William Basinski, Adrian Aniol & Kaethe Hostetter **
"Filmed in luminous black and white, each image more beautiful than the last, Faya Dayi is not your typical documentary." – Sheila O'Malley, RogerEbert.com
"The languid rhythms of the filmmaking mirror the woozy impact of the drug, while a storytelling style that flickers casually between observational verité and esoteric myth-building suggests an in-and-out grasp on reality." – Guy Lodge, Variety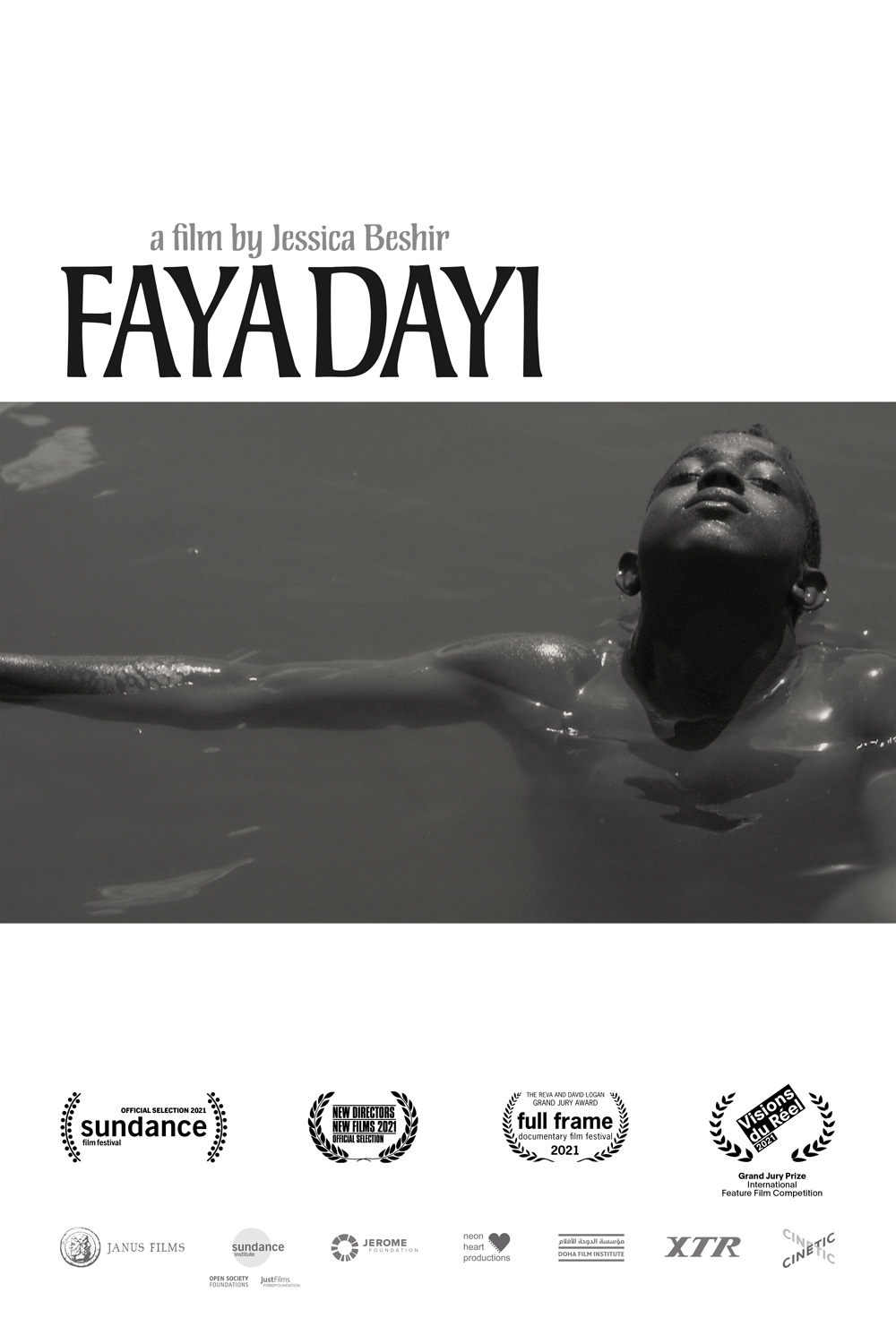 ---