Programs
A core part of Northwest Film Forum's mission is to discover and champion the work of visionary filmmakers: join us as we bring an array of film artists and arts professionals to speak in person about new film, both on and off our screens.
2014-2015 PROGRAM

If you love some music with your movies, mark your calendar for these upcoming screenings where the soundtrack is a character of its own. Films range from rare concert footage to forgotten musical features and tributes to iconic talents. Keep an eye out for special live music performances too.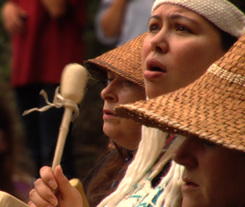 Northwest Film Forum partners with Longhouse Media to present this ongoing series showcasing emerging talents in indigenous communities. This exciting program exemplifies how Native American and indigenous filmmakers are at the forefront of the industry, successfully establishing a dialogue and creating images that are challenging and changing long established cultural attitudes towards indigenous culture.