Series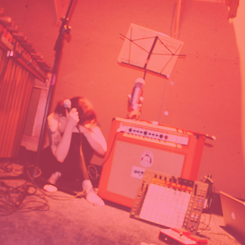 Musician Erin Jorgensen builds a dream world of blurred images and music meant to mainline to your subconscious mind. Undertones is a live version of her podcast of the same name, a calming brew of sounds, half-stories, & loser philosophy composed specially for all who feel overwhelmed by life on Planet Earth.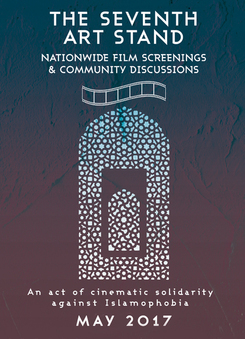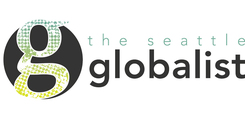 The Seventh Art Stand is an act of cinematic solidarity against Islamophobia. In May 2017, participating movie theaters and community centers across the U.S. will show films from the countries affected by Islamophobia and the proposed travel ban. The Network of Arab Alternative Screens (NAAS) joins U.S. theaters in this coalitional effort to elevate the cinemas and stories of our friends and fellow filmmakers abroad. We believe it is crucial to build a tradition of sharing more stories, voices, and faces on our screens. The Seventh Art Stand is organized by Abramorama, Northwest Film Forum, and Vivian Hua, and sponsored by the Seattle Globalist.
Click here to check out Seattle International Film Festival's Seventh Art Stand programming.
For press coverage of The Seventh Art Stand, click here.
** We regret to inform you that the previously announced Global Islamophobia Awareness Day has been postponed! **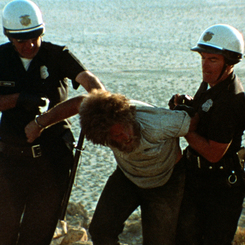 In the wake of 2001: A Space Odyssey and its establishment of science-fiction as an "A" genre, as well as the tenor of the times, Hollywood developed a taste for dystopias: Silent Running, Soylent Green, the Planet of the Apes sequels, and The Omega Man, to name a few. At the same time, the burgeoning American independent scene took on the genre with less spectacle, more artistry, and much more urgency, informed by the oppressive nature of Nixon's America, the fracturing of the left, and the growing environmental movement. As radical, prescient, and powerful as when they were made, these four films examined the present through the eyes of the very near future, using innovative modes of production and filmmaking to warn, observe, and meditate on things that were, and things to come.
Guest programmer Brian Belovarac works in theatrical distribution at Janus Films. While at Janus, he has worked on such restorations and releases as House, Jeanne Dielman, and Cameraperson. As a programmer, he has curated series at venues including Anthology Film Archives, the 92nd Street Y, Light Industry, and the George Eastman House.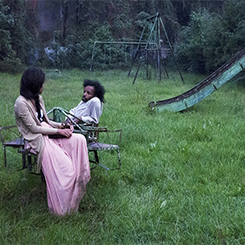 From global political cacophony to record-breakingly grim milestones in climate change, to the sharpest increase in U.S. murders since 1971, due in no small part to police brutality against black men, 2016 has been a year rife with tumult and tinged, some may contend, with a tenor of the edge-of-the-apocalypse. As the year draws to a close, Dystopia on Our Doorstep (DOOD) contemplates the proximity of the dystopic future typically seen in science fiction to daily experiences with the digital deluges, ruptured nation-states and harsh environmental conditions (both climate and economic) in many modern lives. Each DOOD film delves into a distinct facet of dystopia: singularity and self-delusion in the snapchat era (Uncle Kent 2), the surreal conditions of post-apocalyptic romance in Ethiopia (Crumbs), the ruinous beauty of hidden places scattered across the world, already abandoned by humans (Homo Sapiens), the postmodern proletariat struggle of a pig and his pals (Babe: Pig in the City), and surveillance and conspiracy brewing deep in the remote forests of Maine (For the Plasma).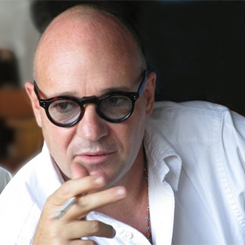 Northwest Film Forum is proud to present the first Seattle retrospective of the work of Gianfranco Rosi. Throughout his career, the Italian director, cinematographer, producer and screenwriter has pushed the boundaries of the documentary form. His 2013 film Sacro GRA, which depicts life along the ring-road highway that circles Rome, became the first documentary to win the Golden Lion at the Venice International Film Festival, during the festival's 70th edition. This year, Fire at Sea (2016), which centers on a young boy living on a Sicilian island that has become the entry point for migrants seeking refuge in Europe, won the Golden Bear at the 66th Berlin International Film Festival and has been put forward as Italy's foreign language film submission and a candidate for Best Documentary for the Academy Awards.The themes and settings of his films range from a portrait of life and death on the Ganges River, to a chronicle of the outcasts and bohemians who inhabit a California shanty town, to an exploration of the vagrants, gravediggers and others living on the fringes of Rome. Rosi's films do not attempt to inform the audience, but rather to affect them on a deeper, more intuitive level. He has said, "I want to make something that somehow transforms the reality into something else. It becomes like a suspension of elements, where the audience has to start to interact with their own knowledge of things. Or maybe with their own emotional understanding of things, and then create their own world." Rosi often spends years shooting his films, developing intensely intimate relationships with his subjects, and chronicling these through layered narratives and visual metaphors that examine the lived experiences of people through deeply political and distinctively artistic means.
Gianfranco Rosi was born in Eritrea in 1964. He studied at New York University Film School and currently lives and works in Manhattan.
Boatman (1993, doc), Afterwords (2001, short, co-dir), Below Sea Level (2008, doc) Sacro GRA (2013, doc), Fire at Sea (2016, doc).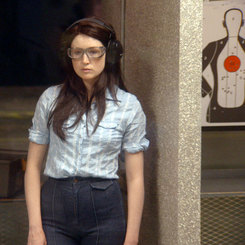 The proliferation of documentaries in the 21st century is no surprise, given the radically shifting nature of the world we live in today; our grasp on the "real" is constituted loosely at best. An emerging breed of nonfiction filmmaking finds the genre expanding in exciting, adventurous, and unforeseen ways, not merely reporting on subjects but interrogating the very form's capacity to reflect and render some semblance of truth. This series of documentary films, culled from across the globe, explores the adaptive strategies of the medium, co-mingling fact and fiction, and giving expression to Andre Bazin's dictum that every film is, in essence, a factual hallucination.
- Curator Jay Kuehner
Jay Kuehner is a freelance writer, instructor, and programmer who contributes regularly to the Canadian quarterly Cinema Scope and the online cinema site Fandor. He has also contributed to Film Comment, IndieWire, Senses of Cinema, and Sight and Sound's decade poll. He curated Pulsos Latinos: Films from the Frontier of Latin American Cinema at Northwest Film Forum, where he has also taught classes on the history of Documentary film and New Century Cinema.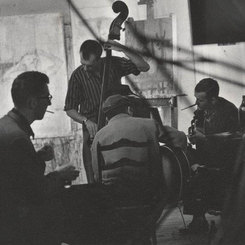 Once again Northwest Film Forum partners with Earshot Jazz to present excellent films about the art of jazz. Join us on October 26th & November 4th for screenings.
Northwest Film Forum hosts networking events and visits from industry professionals to support our local community of artists and media makers.
VOD IRL is a series of video-on-demand screenings produced in the movie theater, with filmmakers and special guests in attendance. As audiences continue to migrate online, VOD IRL represents an experiment in creative adaptation to a changing industry.