Special Events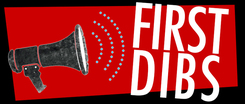 NEW! Northwest Film Forum's program that rewards our in-the-know super fans!
Do you love seeing things first? Do you always tell your friends about great art & entertainment they can't miss? Why not let a local arts organization actually show you a little love in return by giving you FIRST DIBS?
Northwest Film Forum offers free tickets to early dates of our screenings & performances, in return for a commitment from our fans to post, tweet, and generally spread the good word. But act quickly to get FIRST DIBS, we only offer this deal to the first person who inquires & commits.
Interested? Send an email to our Executive Director at
[email protected]
Be sure to let us know the show you are interested in!